Benjamin Stevens Estate Agents acquired Frederick George Block Management Services in January 2017.
Our award-winning Block Management department continues to remain competitive and relevant in the Block Management industry after over a century and a half.
We offer Block Management services in the leasehold sector which includes the administration of service charge maintenance. What makes us different is that we offer an out-of-hours emergency service which means we're able to handle client enquires 24 hours a day, 7 days a week.
Our services include a dedicated Block Manager, with industry experience, assigned to each client/estate.
We provide Section 20s consultation, capital expenditure planning in relation to major works, as well as maintenance and emergency call-outs.
We provide strategic planning and health checks, management of buildings insurance claims, regular account reviews, as well as quarterly reporting to clients. All of the above are provided at competitive rates, with the safety net of the company's history in providing first-class customer service.
Why have a Managing Agent?
Managing a block of flats is like managing any business, as it will require specific skills and knowledge alongside a day-to-day commitment to the tasks at hand. As a Leaseholder, it is always good to take an interest in who is managing your development, and how well the necessary services are being provided, as a poorly managed property will in the long-term impact on the enjoyment of your home and its future value.
It is normally the Landlord who would be responsible for the overall management and this may be an individual person, a company or even a Local Authority. In many cases nowadays it is via the Leaseholders themselves in the form of a Resident Management Company (RMC). Some Landlords or RMCs choose to manage the building themselves, however with the importance of both day-to-day management and long-term planning (redecorations, replacement of lifts, security systems, roofing, etc) alongside ringfencing development funds in trust accounts and the complexities of modern-day legislation it is a much more sensible option to appoint a professional Managing Agent to manage and maintain the property on their behalf, and where necessary on their instruction.
Why use a Managing Agent?
Managing a block of flats requires a professional approach and the requisite time to carry out all the necessary tasks to provide the services required to each differing development. Managing Agents need to have a good knowledge of landlord and tenant law, building construction, health and safety regulations, both short and long term budgeting and accounting, and at Benjamin Stevens we pride ourselves on delivering this knowledge in a way residents can understand with our award-winning customer service and streamlined processes.
Managing Agents will take instructions from the Landlord or RMC, not the individual Leaseholders, but of course a good Agent will always be aware of the requirements and wishes of the flat owners in a wider sense. From keeping the lifts and pumps working, to sensible Service Charge budgeting; maintaining the gardens to decorating the hallways as required, the Managing Agent plays an important part in your life as a Leaseholder and for the smooth long-term running of your development. This includes, where necessary, arranging capital expenditure plans to have a clear long-term view of funds needing to be collected within the Service Charges, held in reserve, for large scale works in the future.
Whoever appoints the Managing Agent, as a Leaseholder you will pay for both the day-to-day services and the management fees through your service charges. So, it is in the Leaseholders interests to have a professional and experienced Agent who does the job well, and at Benjamin Stevens we believe we have the requisite skills no matter the size of the development, to bespoke the management required to the services you need.
What your Managing Agent should deliver
Knowledgeable
Have a full understanding of the structure and meaning of leases
Have thorough knowledge of relevant Landlord and Tenant legislation
Help you understand your rights and obligations
Professional
Committed to best practice
Committed to great customer service
Comply with relevant standards and codes of practice
Transparent
Able to provide full accounting facilities for budgeting, service charge and year end accounting and give you access to them
Able to support you and your fellow Leaseholders in ensuring that service charge money is spent wisely
Visible and contactable with regular site visits to assist with a pro-active approach
Why choose us?
Our experienced team understands the complexities of the property industry and we respect the human element of property management, nurturing our individual client relationships and striving to deliver the customer service we would want to receive ourselves.
Benjamin Stevens Block Management manages a portfolio of over 80 estates comprising over 1000 units. These estates are located in London, Hertfordshire and surrounding counties.
Our clients are predominately Residential Management Companies (RMC) making the Director of these companies our direct clients. There are also a number of mixed tenure properties that include commercial units forming part of the estate. This gives us a broad knowledge in dealing with a variety of property management duties over a wide spectrum.
We are different because we care.
For more information please call 020 8958 5501.
Recent Success Stories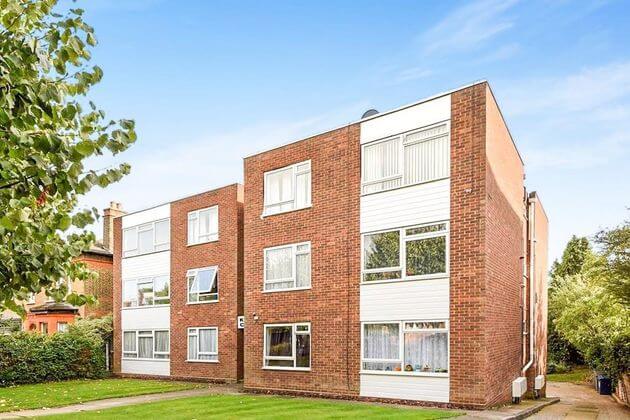 When one of our Block Managers joined the Benjamin Stevens team in 2020 she was given this block in Finchley, North London, as part of her portfolio. She quickly discovered that they were being really overcharged by the energy...
READ MORE...
MORE SUCCESS STORIES...
What our clients say
Providing the highest levels of customer service and maintaining an outstanding reputation, are our highest priorities. We believe the best kind of recommendation to new customers are those from existing satisfied clients.
We've had the pleasure of helping so many people find their perfect property, as well as making the process of buying, selling, renting or leasing, as easy and as swift as possible. Their valued feedback is always welcome.
See more reviews